PropTech Platform
as a Service for
high growth

residential property businesses.
CONNECTING PEOPLE AND
PROPERTY EVERYWHERE

INSIGHTS
Private Cloud Hosting
Part 2
TBL's CTO, Vik Tara breaks down the key considerations of Private Cloud. With an increasing number of growing property businesses seeking the right infrastructure for security and reliability, this is a no brainer for IT execs who are looking to make their next cloud move.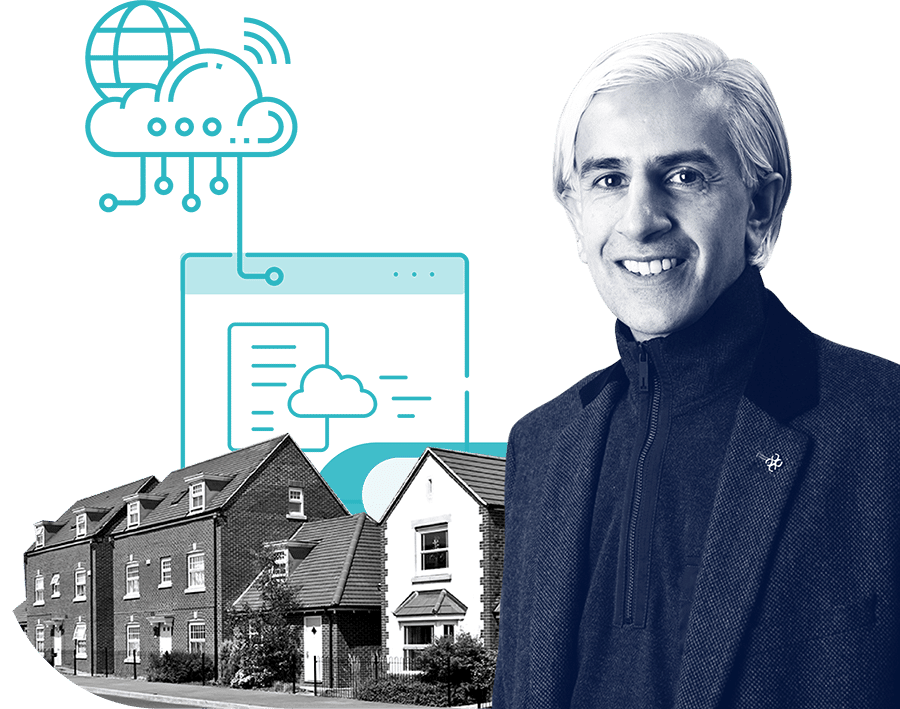 PropTech expertise
to transform
your business
Are you ready to scale up your property business?
Let's talk.

Pioneers

dedicated to using

next-generation

technologies to solve your problems.
COMBINE TECHNICAL CAPABILITY WITH PROPERTY INTELLIGENCE
Our unique approach in the property sector will ensure the long-term success of your business.
You have access to unparalleled expertise and a platform of scalable PropTech tools. Skilled at predicting future trends and delivering cutting-edge solutions, we offer a comprehensive range of open source software support and consultancy services.

Analysis of projects at a business and commercial level

Consultancy services on the development, functionality and integration of PropTech

Deliver application, web development, infrastructure and business processes

Access to a scalable development and operations management team

Support for all your web-based software needs
WE ENGINEER INNOVATIVE SOLUTIONS THROUGH TECHNOLOGY
TBL has an unrivalled level of knowledge and expertise. We are a spearhead for change in the property sector and focused on building the right PropTech services for your business.

Smart automation
Standardise your administrative tasks and make the whole process less resource-intensive.

Relationship focus
Re-evaluate how you operate and put your customers at the centre of everything you do.

Real-time communications
Use technology to keep you in touch with your customers and speed up your processes.

Consistent customer service
Build a reputation for delivering exceptional customer service at every touchpoint.

Scalable solutions
Smart technology that adapts to your needs and will grow with your business.

Operating efficiencies
Target your resources and prioritise your time to focus on revenue-generating activities.
WHAT CLIENTS SAY ABOUT US
Michael Cook
PropCo has proved itself to be the best in class, most tried and tested platform for our business. Utilising cutting-edge technology like PropCo helps our people work to the best of their abilities and ultimately leads to the customer being the winner.
MD of Leaders Romans Group
Peter Fuller
PropCo has enabled us to drastically improve the bottom line. Our customers can now find not only their statements, they can also look back through the Landlord Login, not dissimilar to internet banking, all from our perspective to be completely transparent to our customers and provide better value for money.
PropCo is a dynamic company who very much have a can do attitude based on their teams both in the UK and overseas. They really have thought about the technology, they've listened to customers, and they've developed a package that really does fit the 21st Century
Paul Malkowski
We went to TBL for assistance in setting up a private KVM cloud infrastructure as well as converting physical and VMware machines. The TBS team are knowledgeable, friendly and hardworking.
They have managed to provide an infrastructure that fits our company's needs and I am very happy with the continual support supplied by them. I would recommend their KVM support to anyone who is looking for virtual infrastructure with reliable affordable support.
SCOTT ROWLINSON
I came to the outsourcing team of TBL with the aim of overcoming the following business challenges – High Accountant fees in UK, unstructured business processes, requirement to expand resources on the bookkeeping front to name a few.
It's safe to say that in the 2 years that I have been their client, they have managed to satisfy my needs as a client along with providing a professional level of service. Their bookkeeping tasks especially has been a life saver giving me the freedom to pass this service to my franchisees.
THORSTEN SCHERLER
Right from the start, TBL impressed us with their efficient and professional manner – an approach that not only inspired confidence, but generated the results we were looking for.
CodeBusters.es S.L. needed additional resources in various projects and by partnering with TBL, we have been able to give courses to the TBL staff in our specific development areas and then use these fully qualified resources in our client projects. Nice!
The creators of 

Technology Blueprint (TBL) are the market-leaders in PropTech and the expertise behind PropCo. When it launched nearly two decades ago PropCo was a pioneering piece of technology. It's still relevant today because of our approach to continual innovation based on market forces and client needs.
PropCo is a scalable online property management package offering industry-leading web-based software. We developed it to support the operational functions of your property business. Today it provides you with a comprehensive suite of cutting-edge technology tools, platforms and applications.